With PUREPROGRESS land freight logistics solutions, your goods will reach their destination quickly, safely and cost-effectively. It does not matter whether you ship goods only once or whether you regularly carry out land freight transports. Our experts will be happy to advise you on your individual logistics challenge. Together we will find the best solution for you and your customer. Depending on the type of goods, volume, urgency, budget and individual transport requirements, there are different options. As a rule, we always offer you several solutions. This way you can decide for yourself which variant offers the best price/performance ratio for you.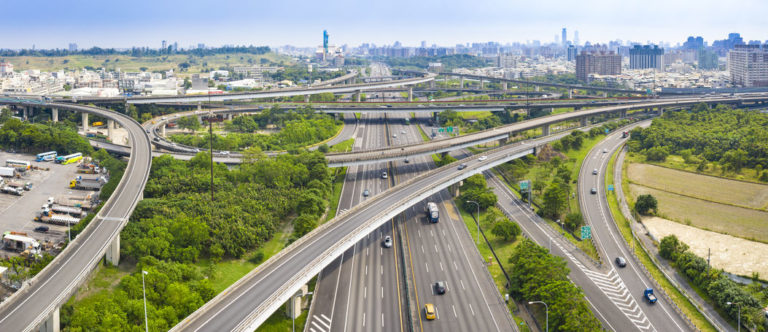 Transport of small consignments (groupage)
For small shipments such as single cartons to a few pallets, we can offer you land freight transportation in general cargo, among others. Our chauffeur will pick up your shipments and take them to a transshipment warehouse. Together with the shipments of other customers in the direction of the same destination region, we then transport them further. After that, the goods come to the HUB (a transshipment warehouse in the destination region). A delivery vehicle then delivers the shipments to the customer. This has the advantage that the cost of transport to the destination is shared between the various shippers. Thus, we transport goods cheaply throughout Europe. The delivery usually takes place within a few days.
Shipments from several pallets (land freight part lot)
A similarly favorable variant for land freight transport of larger shipments, usually from several pallets would be to send the goods as a partial load of a direct truck. Here, too, we combine your shipments with the shipments of other customers. The difference, however, is that the goods are not transshipped. We do not load the goods several times from the truck and into the truck. In this way, we minimize the risk of damage and the transport time is shortened at the same time.
Large or urgent shipments (complete truck)
The fastest option in the field of land freight is direct transport itself. This is similar to delivery by courier, but it is possible from a single carton to entire truckloads of over 30 pallets. In this case, a vehicle with only your goods travels directly and without further loss of time (e.g. due to transshipment of the goods) to the loading point and then to the destination.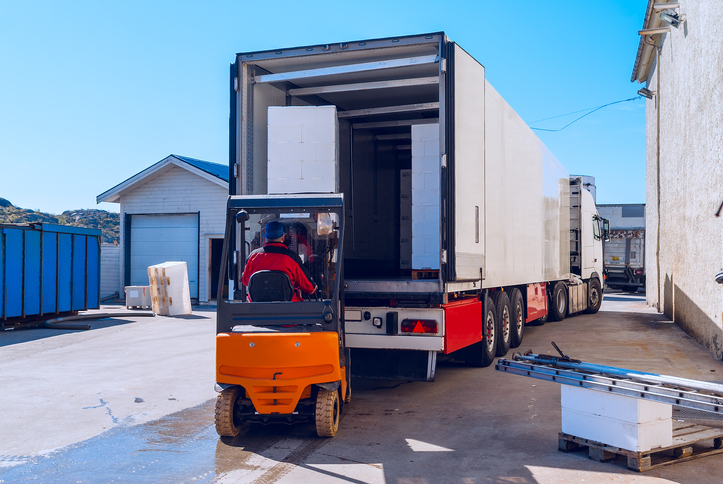 Value-added services and advantages of land freight
No matter which option is right for you, we have the means to do it for you. Especially for short distances, it is not always necessary to transport by air. Transportation by truck by land freight is much cheaper and usually faster here. In the process, we also offer value-added services. This includes loading and unloading with tail lift, transports incl. Truck-mounted forklift, side loading and unloading or loading and unloading from above. Pallet exchange or multimodal transports (e.g. combination of sea and land freight) are also possible.
Our know-how in the field of customs clearance enables us to minimize costs and downtimes as well as to avoid customs fines. We have several own customs offices directly at the Swiss border. For each transport we can also offer transport insurance at attractive conditions. Thus, the insurance coverage also goes beyond the statutory coverage.
Make your transport request now or call us.
Reference Project Land Freight
Learn how a client in the wholesale and foreign trade sector in the energy sector
was able to reduce its employee and service costs through our service: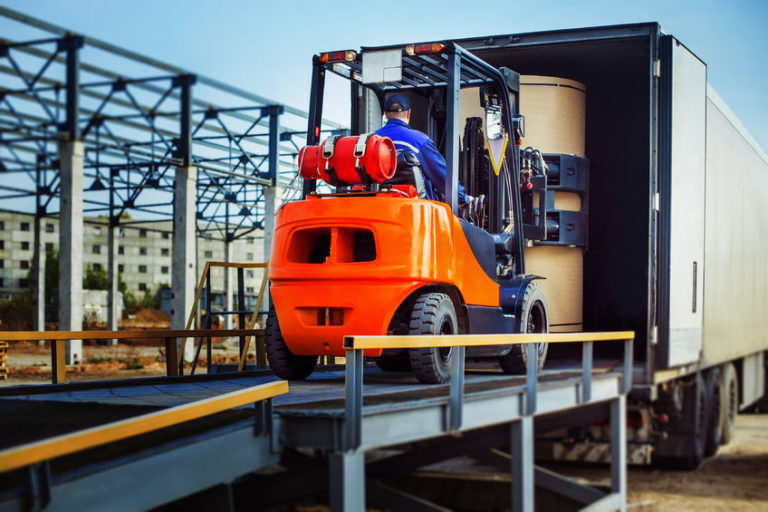 A new customer approached us about a project. Due to an auction, we were to transport a large quantity of remaining stock from French-speaking Switzerland to northern Germany in a timely manner. These were thousands of products, packed on a total of over 200 pallets in various sizes. Within only a few hours, PUREPROGRESS had organized the transport, distributed over more than eight trucks, for the customer. For this purpose, we made arrangements with the shipper in French, checked the customs documents and prepared the offer incl. the delivery note. of the import duties likely to be incurred.
The trucks were able to arrive at the customer's two loading docks with a time delay. This allowed for efficient and trouble-free loading. At the request of the customer, all vehicles were loaded independently by the drivers. The order was also rather unusual in terms of customs clearance. The auctioned goods were invoiced by an Austrian company with a Swiss pick-up address to a German company.
Although the goods were spread over eight trucks and there was only one purchase contract at the same time, our expertise enabled us to find a solution to this customs challenge. This meant that eight new invoices (for eight trucks) did not have to be issued, nor did eight individual customs clearances have to be carried out, as would have been usual. The goods were delivered to the customer in northern Germany within 48h at a reasonable price and without damage. We were also able to convince our customer of our quality in logistics and customs handling during the follow-up project with a further five trucks from Switzerland to Germany.
Make a transport request now!
Customer testimonials at the Zurich site: [trustindex no-registration="google"]